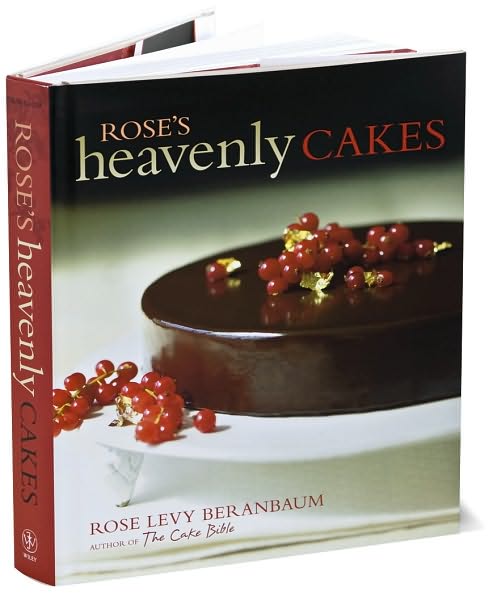 I've been on a baking kick lately.  Unfortunately, baking anything beyond Tollhouse cookies requires most of the day for grocery shopping, set up, actual baking time, decorating, and clean up, so it's a fairly big investment for a busy working girl like me.  But for special occasions I find the time.  This year my father requested a red velvet cake for his birthday and my brother requested carrot cake for his own birthday celebration (aren't they demanding?!?).  I turned to baking guru and fellow blogger Bakerella for a trusted red velvet cake recipe, and to Rose Beranbaum, author of The Cake Bible and Rose's Heavenly Cakes for my carrot cake recipe.  (My mother in law gave me Divine Ms. Beranbaum's cookbook for my birthday this year and I was excited to try out my first recipe.) 
Both the red velvet and carrot cakes are considered "oil cakes" (because they use oil as the fat source, making them nice and moist) and were fairly easy to bake.  The tricky part is trying to get them to rise evenly so you can stack the layers and have an even coat of frosting. 
Red velvet, if you haven't yet experienced it, is heavenly.  What makes red velvet so special? Buttermilk, quality cocoa powder, vinegar (yes truly), and an obscene amount of red food coloring.  The buttermilk and vinegar add a tanginess to the chocolatey cake batter.  I adore baking red velvet treats, even if after eating them my tongue is stained bright red.  Cream cheese frosting is the perfect accompaniment to red velvet cake.  I decorated my cake with a few strawberries and some shredded dried coconut for a little extra flair.  Birthday boy happily blew out his candles and then we sliced into this decadent beast with wild abandon. 
For my brother's beloved carrot, I tried to follow Rose's directions perfectly, and even bought her silicone "cake strips" to ensure even browning and rising in the oven, but alas one of my layers came out slightly lopsided. Boo.  I "fixed" it by adding more frosting to the droopy part.  Nobody was the wiser. ;-)  Cream cheese frosting is also a must for carrot cake.  I kept the cake simple, clean, white (mostly because I'm really bad at cake decorating, which is a skill I intend to invest some quality time learning down the line).  The carrot cake was moist, delicious, dreamy, and most of all, a big hit with my brother and family on his birthday. 
Though they take some time, and a fair bit of patience when frosting the little suckers, birthday cakes made with love from scratch are always a special treat for the birthday honoree, even the oh-so-slightly lopsided ones.